seaweed testing underway!
seaweed testing underway!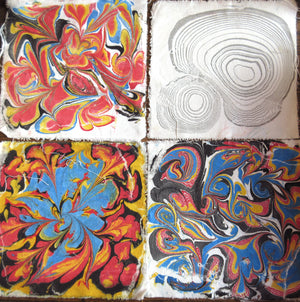 The marbling supplies arrived on time and testing is underway! For the most part, instructions are being followed to start. These are 8" squares of 5.5oz cotton canvas, pre-treated with alum. After lifting the print from the size, samples have been allowed to air dry and then heat set, but not yet machine washed and dried. There will be a significant learning curve regarding technical issues,  so will post again after a few hurdles are behind!