Picking out an apron fabric: our customer service
Picking out an apron fabric: our customer service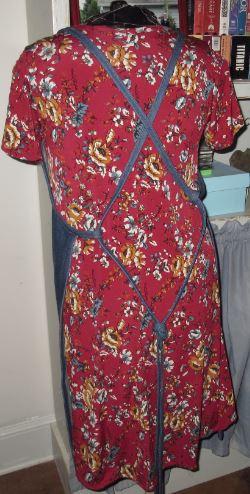 Here is a video showing the customer service you can expect on special orders.
I am talking here, to my step-daughter, Erin, who wants some aprons in our cat's cradle design, but not in our heavy denim. We take a look always at our in-stock inventory before going to the store to get something new. As we work through this order to get it right, it will likely result in a new fabric offering on our custom aprons! The cat's cradle apron is fully adjustable, goes on over the head and has no neck straps to cause pressure there.
To place the order, Erin contacted us on the website contact page and opened a dialogue. It's that easy!