Call it 'girl in apron' by Erin Murphy (Evie N Tually on facebook)
Call it 'girl in apron' by Erin Murphy (Evie N Tually on facebook)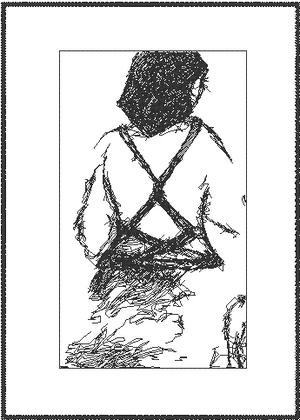 In the world of work aprons, function is everything. But in addition to providing me with a design and artwork, I am beginning to see a runway presentation, pretty dresses, army boots, apron pinafore from a cat's cradle corseted apron.
On the front are places for towels; on the runway, scarves and trinkets. See the sheath silhouette in the front view. Erin has always had her own sense of style, now she is taking it to a whole new level.
Well done, Erin! Now lets see if we can get it made!