back in studio; inventory being updated
back in studio; inventory being updated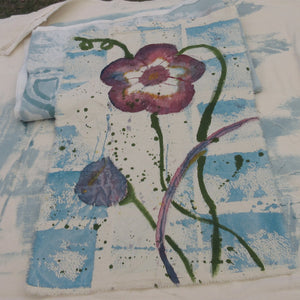 Great week at Jean's Garden! We had a blast, met many nice people, watched children paint some towels for mom and had local artist Yvonne Johnson stop by to share in the fun. Special thanks to Neil, Jean, Marti, Ashley, Sharon and Junior for all your help!
If you need anything in the next few days, please check availability....inventory is being updated.
Back in studio, lots to do.