We are just waiting for our flight
We are just waiting for our flight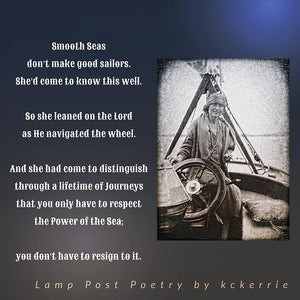 John 16:33

" I have told you these things so that in me you may have peace. In the world you have trouble and suffering, but take courage—I have conquered the world"
We are just in the airport waiting for our flight to leave. Knowing that we are getting on that flight makes whatever happens during the wait of little consequence.
1 Thessalonians 4:13-18 King James Version

13 But I would not have you to be ignorant, brethren, concerning them which are asleep, that ye sorrow not, even as others which have no hope.

14 For if we believe that Jesus died and rose again, even so them also which sleep in Jesus will God bring with him.

15 For this we say unto you by the word of the Lord, that we which are alive and remain unto the coming of the Lord shall not prevent them which are asleep.

16 For the Lord himself shall descend from heaven with a shout, with the voice of the archangel, and with the trump of God: and the dead in Christ shall rise first:

17 Then we which are alive and remain shall be caught up together with them in the clouds, to meet the Lord in the air: and so shall we ever be with the Lord.

18 Wherefore comfort one another with these words.
poster, poem and inspiration for the post are by kckerrie of lamp post poetry
https://www.facebook.com/LampPostPoetry/