Shaped Seaming
Shaped Seaming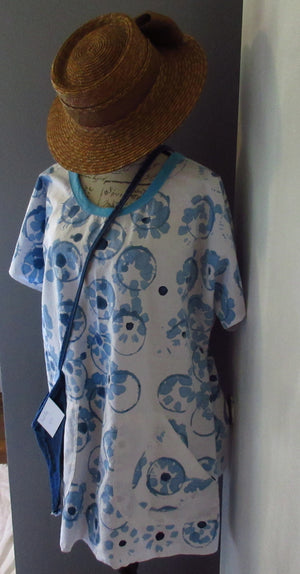 Tired of looking like you are wearing a top or dress that looks like a box? Try one of our oversized tops or dresses with shaped seaming, large enough to go over you head like a muumuu, with french seaming that acts like a light boning to add some shape. This was first tried as external seaming on our paper doll dress and now we have added it in traditional fashion,  to one of our tops.
Our Paper Doll Dress with empire waist and exposed side seaming
Oversized Tunic Top, blue and white hand painted, with traditional internal french seaming on the sides.
shaped seaming
This painted top is now finished and will be available at our yard sale room this week. The after washing measurements on this top are:
length about 31"
lower sweep about 64"
waist about 48"