Remember Who You ARE
Remember Who You ARE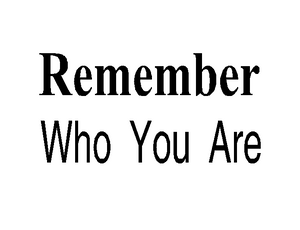 Remember who you ARE.
Neil posted today:
Isaiah 54:17 "No weapon that is formed against thee shall prosper; and every tongue that shall rise against thee in judgment thou shalt condemn. This is the heritage of the servants of the LORD, and their righteousness is of me, saith the LORD." KJV
We are warriors. We are free. And our standing, our family,our clan, our tribe is with the great I AM.