Flour sack inspiration
Flour sack inspiration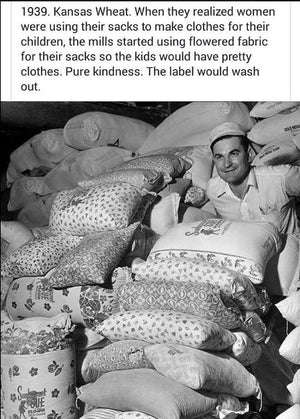 This poster says a great deal about what inspired us at handesofawoman.com. These pretty sacks made many lovely, useful items. Taught us many lessons...especially gratitude. Some original fabric remains available and in use today if you keep your eyes open.
We are still in studio working on aprons and art projects.
Aprons are being made from denim and are currently tagged as 'sewn in USA.' We are ready to purchase more denim, this time from a USA mill and will be changing our tags to  "MADE IN USA" !!! 
We still make things here.
God is good!