studio dress form
studio dress form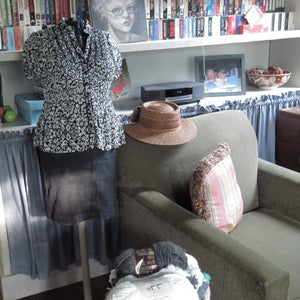 My husband Neil helped make a dress form for my studio. It turned out well and will help with making alterations to clothing and serve as a model for some items we make.
We used just over 1 roll of duct tape, stuffing from 4 bed pillows, some cardboard. The stand is a left over structural cardboard roll.
Tip: To ease breathing during the process, take a breath in before you place the most restricting pieces of tape; and start from the bottom and work your way up.