Fireflies
Fireflies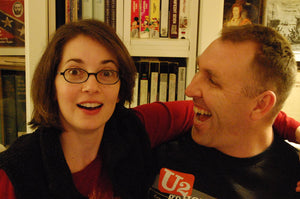 Our niece and her husband.
Life is filled with fireflies, moments of joy.
They are blessings from God,
And help sustain us.
Matt and Kate Williams are spending their lives ministering to veterans all around the country. He is slowly interviewing many, capturing individual stories. Matt is a retired army chaplain and has traveled alone for a long time, and last year Kate was finally able to join him on the road. Please keep them in your prayers as they bring comfort and healing to many in need. Their site is called Vet Church on facebook, and here is their website: https://www.retiredarmychaplain.com/?fbclid=IwAR3-Idkmw_1UBZ_GlTb21-gEpHHOYiu_5iO76Nli7ohzHgQFYMFK8IRwKHY
watch for them!