Basic Tunic Top by HandesOfaWoman
Basic Tunic Top by HandesOfaWoman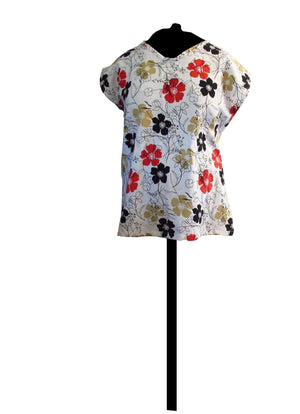 Basic Tunic Top by HandesOfaWoman  
Meet our Basic Tunic Top, the newest addition to our women's fashion collection. Nothing fussy, just simple, clean, easy-to-wear comfort.
We sew mostly with woven fabrics and our generous sizing reflects that, allowing garments to go on-and-off over your head with no fasteners or zippers. I think of this top as a t-shirt.
The basic tunic top has the same basic construction as our oversized tunic but with a much slimmer silhouette. Side slits at the hem add ease at hip level. The floral shown is a linen rayon blend with a nice drape; solids are in linen.
We encourage you to make your own. Drape on a mannequin or hanger to find your silhouette, then seam or accessorize to achieve it. And remember, belts work very well to pull in a waist!
See our Basic Tunic Top.