The Blessed Relief of a Cool Fall Morning
The Blessed Relief of a Cool Fall Morning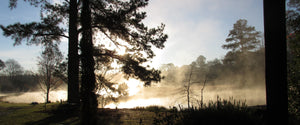 It is cool this morning, fall cool. And a refreshing relief from the hot summer. This picture was taken earlier this year, as spring began. The world turns and continues its journey around the sun, hurling through space, our beautiful home. Made just for us.
   And just as we were grateful to see the return of spring, so are we also grateful for the cool of fall, opening windows and sleeping again  to the sounds of frogs,  birds, cows, barking dog, bugs and other critters.
   God is real and He loves you. The world itself sings out His praise with every moment,  every rotation, every journey 'round the sun. He IS and you matter. Spread The Word.