pour 243 wave for mom - why we are on Pixels.com and Spoonflower.com
pour 243 wave for mom - why we are on Pixels.com and Spoonflower.com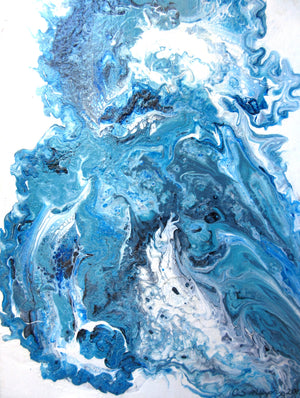 Pour 243 'wave for mom'  is soon on its way to mom; and is now available on Pixels.com  for use on many products for your home. Click the link here:
https://pixels.com/featured/pour-243-wave-for-mom-catherine-schmid-murphy.html
or visit our Catalog collection here:
https://www.handesofawoman.com/pages/handes-of-a-woman-products-on-pxels-com
Our portions of proceeds on products on Pixels ranges from 25 cents on a card to $2 on a mug to $15 on the largest print size. Our product line is expanded a good bit and on-demand printing fits with our philosophy of making the best use of resources. We hope to add shower curtains and duvet covers soon.
Spoonflower.com products are under development primarily for in house use; printing our designs on their fabric opens up a new world for our towels. The linen cotton blend fabric works well and washes beautifully.
Thank you for your continued support!