New Fabric For Fall
New Fabric For Fall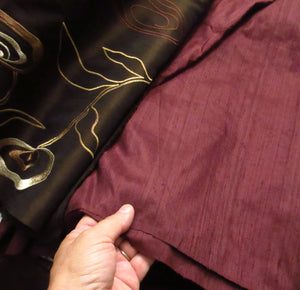 Watch for these beauties in-store soon as tunics or dresses. Fall will be here before you know it. We will see how they wash up.
Purple 100% Silk
Brown Embroidered Polyester
Sourced at Andalusia Sewing Center where they had several bolts of silk and polyester silk-like fabrics sitting off to the side of the store.