Men's Barn Coat Finished
Men's Barn Coat Finished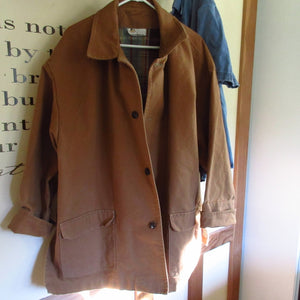 Men's barn coat, finished and ready to go. This one is spoken for; will have it at the yard sale this week if you'd like to see it for future reference.
buttons are made of horn
button holes made on the big embroidery machine
lining sewn in by machine; then serged to armhole seams
contact us here if you want to order one similar, can be lined or unlined; allow 8 weeks from time you pay.