Men's Barn Coat In Progress
Men's Barn Coat In Progress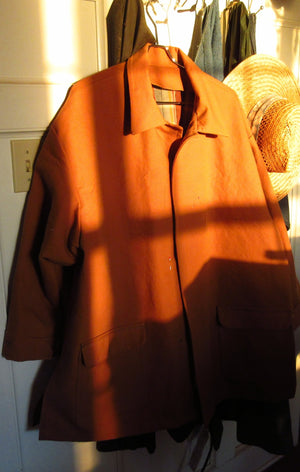 In progress, men's barn coat. So far so good. Buttons, button holes, cuff hems and hand stitching inside, still to go. Almost finished.
(For those who know, sewing heavy canvas is sort of like wrestling an octopus!
)
Body is heavy cotton duck canvas, lining is repurposed cotton(? cotton-poly) curtain panel (just gave some floor length panels a haircut up to window sill level); sleeves are left unlined.
This one is spoken for; it will be available to see this week at the yard sale where finishing work will continue. Button holes will be done later on the big embroidery machine.