Embroidered Linen Bird Jacket From Keepsake Napkins
Embroidered Linen Bird Jacket From Keepsake Napkins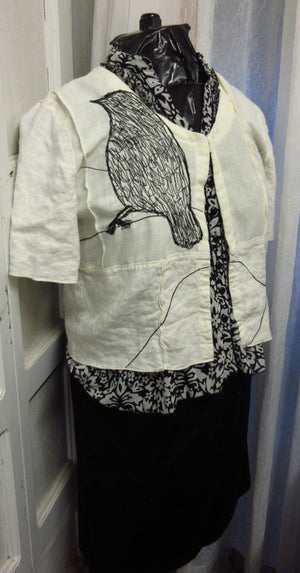 Give new life to treasured keepsake linens by remaking them into something useful.  This jacket is made from linen napkins from my mother-in-law Giddy's estate; they were sent by sister-in-law Cathy.
Making the jacket was easy. Preshrink the napkins. Then piece and decorate as you wish. The hems were left exposed here. Cut and sew from your favorite pattern as usual. Finish the seams. Done.
Jacket shown unpressed, right out of the dryer. For a crisper presentation, just give a quick press.