10% off orders over $50 of CS Murphy art through October 31, 2018
10% off orders over $50 of CS Murphy art through October 31, 2018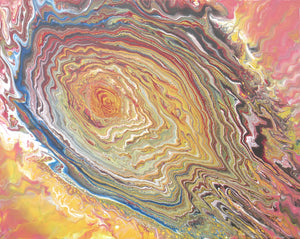 Posted original art in my personal collection, CS Murphy, on handesofawoman.com   (see link below) is 10% off on orders over $50 through October 31, 2018.  Most items are ready to ship; a few still need varnish. Paintings are acrylic pours on re-purposed corrugated cardboard, canvas and salvaged corrugated plastic street signs.
https://www.handesofawoman.com/collections/cs-murphy
Pieces are shipped as the raw work with display left to your discretion.  At home, mine sit on a shelf;  at gallery wires are added.