A group effort apron!
A group effort apron!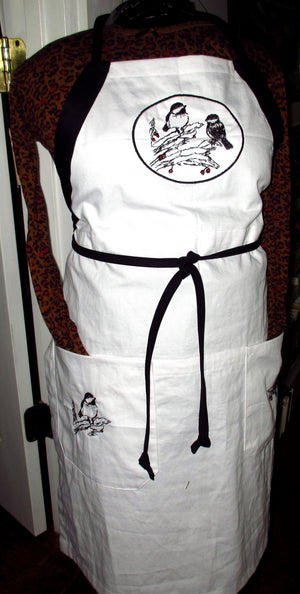 We are lucky here at Handes of a Woman to have so much in-house talent! Out for delivery today, is this custom/special order based on designer Erin Murphy's apron pocket placement with artist Ethan Coker's chickadees on the bib and pockets.  The neck strap is new for us, adjustable with no hardware or velcro. There is a casing on each side of the bib that provides enough drag to keep the strap where you want it. And the black contrast here provides interest.
Custom orders are some of our favorites!